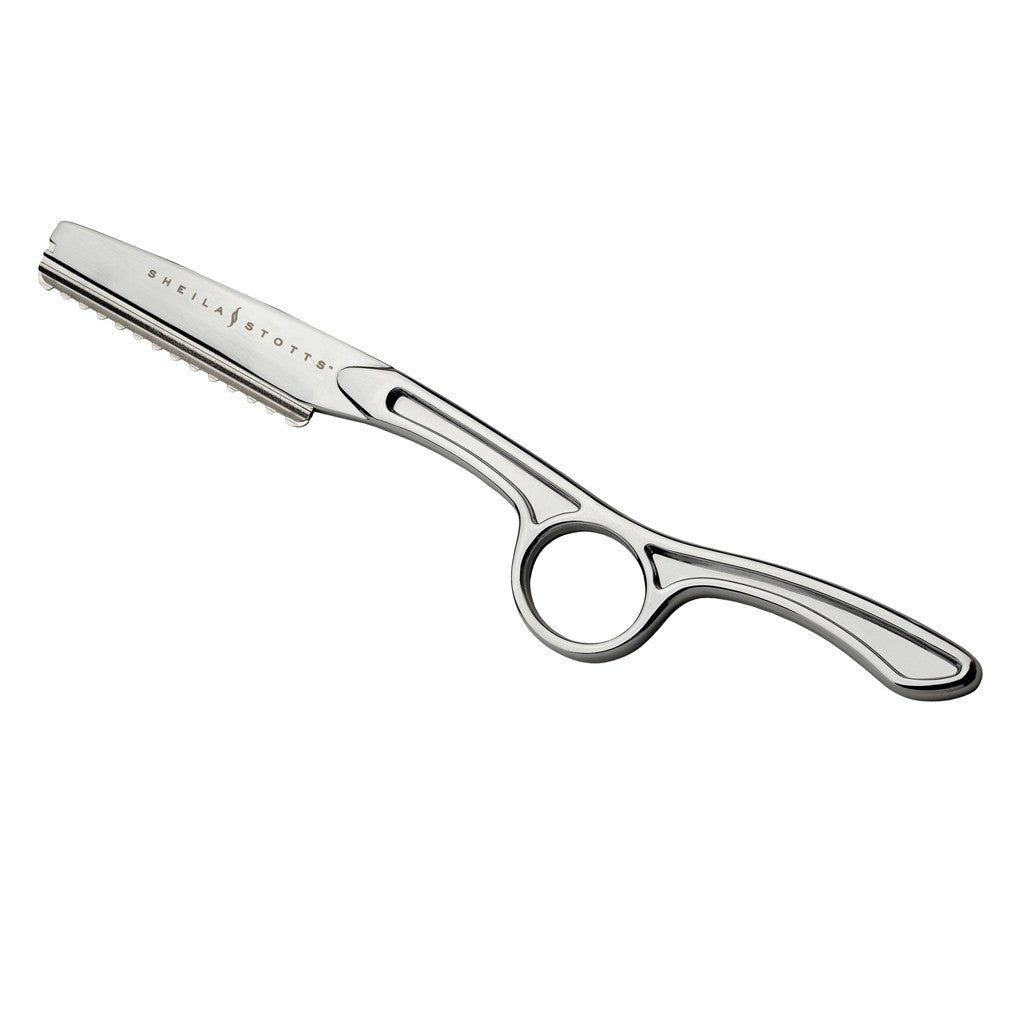 Sheila Stotts Balanced Razor
Regular price $31.00 $31.00 Sale
• Natural fit thumb grip
• Balanced weight
• Easy to use
**Blades not included**   
When it comes to extensions, razor cutting is the choice of experts. The right razor can deliver a natural-looking cut. The perfect razor can deliver a beautiful cut along with artistic carving and styling. The Sheila Stotts Balanced Razor is easy to grip and makes the transition between shear and razor cutting flawless. Balanced weight, high chrome finish, high-quality results. So perfect in your hand, you might think you're using shears.
All sales are FINAL unless there is a manufacturer defect. Please make sure you are picking the correct item and read the descriptions in full to understand the functionality and size of each item.  All route insurance and shipping charges are nonrefundable.    
If you have any questions about a product prior to your order or if a defect is present once you receive your order please contact CustomerService@SheilaStotts.com.
**Razor Blades Not Included**