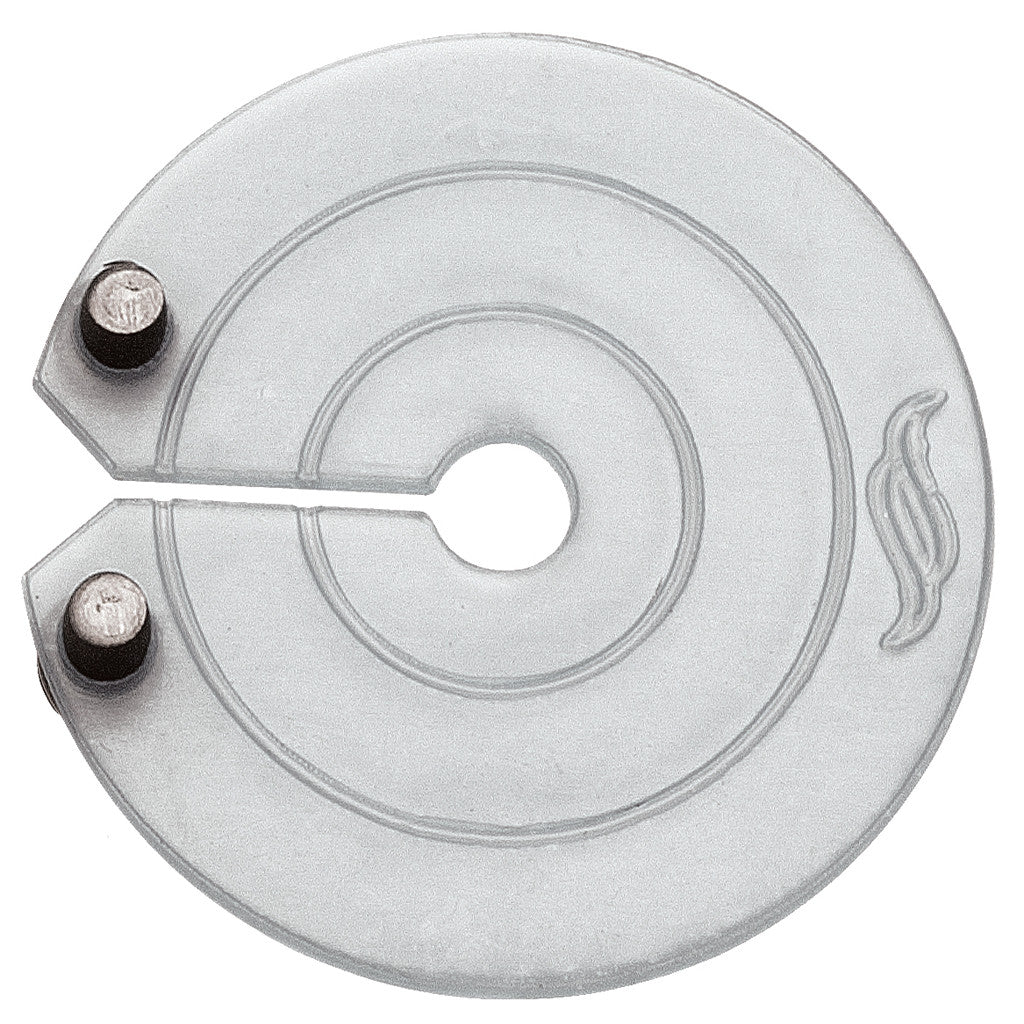 Sheila Stotts Rapid Application Disk
Regular price $23.00 $23.00 Sale
• Balanced weight for ease of use
• Crafted with exact spacing with visible guidelines for perfect placement 
• Metal contacts for use with magnetic wrist band
• Protective film preserves integrity 
• 3 disks per pack
Extensions are your business; a rapid application process for perfect placement and beautiful hair is your goal, a goal that's now in your grasp. The Rapid Application Disk, designed by hair extension expert Sheila Stotts, makes the application of extensions faster, easier and more precise than ever before. The technology allows for exact bond placement. The circular guidelines support perfect spacing, regardless of the size of the bond. Metal points of contact make it easy to attach to magnetized wrist bands for easy grasp. Sheila Stotts has crafted this tool so hair slides easily into the disk without catching, holding firm to reduce incidents of cracking.

Industrial strength plastic means tool will not warp, twist or break, even when used close to the heated application tool. Balanced weight for easy grip.

*Protective film should be removed before use*
All sales are FINAL unless there is a manufacturer defect. Please make sure you are picking the correct item and read the descriptions in full to understand the functionality and size of each item. All route insurance and shipping charges are nonrefundable.  
If you have any questions about a product prior to your order or if a defect is present once you receive your order please contact CustomerService@SheilaStotts.com.