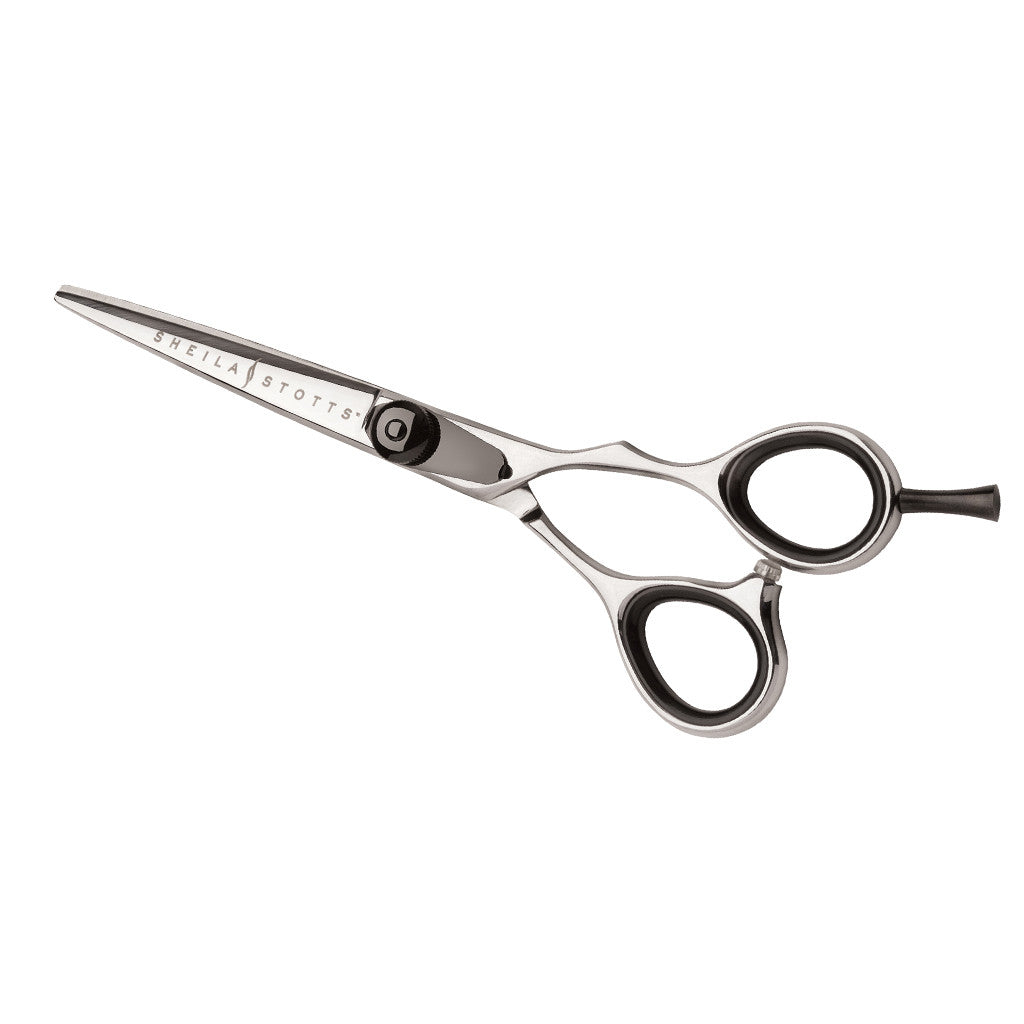 Sheila Stotts Bond Cutting Shears
Regular price $220.00 Sale
• Double serrated shears
• Durable stainless alloy steel maintains integrity
• Black hardware and black finger insert
• Advanced design only from hair extension expert Sheila Stotts

Cutting bonds is a fine art, and these double-serrated shears allow you to sculpt bonds for custom application. Following the Sheila Stotts' system of black tools for application, these durable stainless alloy steel shears have a comfortable black finger insert. An adjustable dial allows you to create the tension you need. Use the center of the shears to remove the length of the bond and use the tips of the shears to divide the bonds into smaller sub-sections. Also ideal for cutting. Glides easily through hair.

Sheila Stotts Bond Cutting Shears make the cut every time. USE ONLY AS DIRECTED.
All sales are FINAL unless there is a manufacturer defect. Please make sure you are picking the correct item and read the descriptions in full to understand the functionality and size of each item.  All route insurance and shipping charges are nonrefundable.  
If you have any questions about a product prior to your order or if a defect is present once you receive your order please contact CustomerService@SheilaStotts.com.