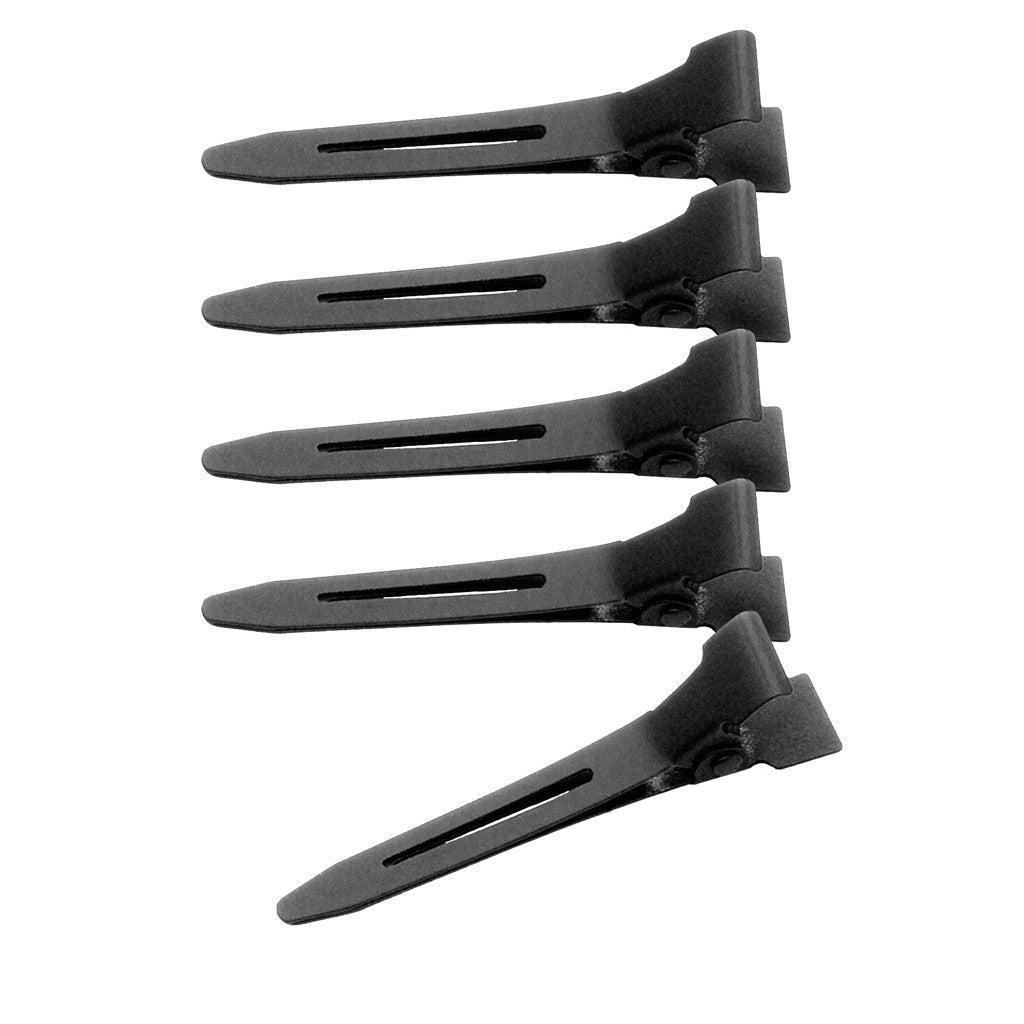 Sheila Stotts Clippie
Regular price $22.00 $22.00 Sale
Unique size: 1.5" long
Spring loaded for superior control
Rubber coated eliminating slippage
Contains 12 per pack, in black
The classic 1.5" clip has a fine point for precise sectioning, especially in detailed sub-sections. The rubberized coating virtually eliminates slippage on finer hair textures and is perfect for waves, roller sets and more. Sheila Stotts has created a unique system for applying extensions. The black color coordinates with all Sheila Stotts application tools, eliminating cross-contamination and allowing you to achieve tremendous results every time. It starts with superior, color-coded tools. If you're applying, reach for the black. It's that easy. 

All sales are FINAL unless there is a manufacturer defect. Please make sure you are picking the correct item and read the descriptions in full to understand the functionality and size of each item. All route insurance and shipping charges are nonrefundable.    
If you have any questions about a product prior to your order or if a defect is present once you receive your order please contact CustomerService@SheilaStotts.com.